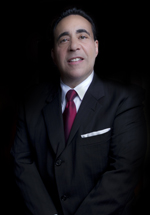 My name is Michael Terrana, President & CEO of TERRANA GROUP headquartered in Chicago, Illinois. I started my business over 25 years ago having one main goal in mind: As a former Financial Advisor, I wanted to share my passion, knowledge, and experience with other Advisors and open them up to valuable insights about the financial services marketplace. Beyond the dynamic firms and their characteristics, as well as the transition compensation available, I want to help guide your career toward the greatest benefit for your clients and you.
I have unique insights into the challenges and concerns that you may be having.  As an objective, independent third party consultant, I will help navigate you through the array of possibilities we call the recruiting process. Ultimately, I will help you find not only the best in terms of a financial deal, but also the best firm culture, and the right manager to work with, to get to the next level.
These are challenging times, but regardless of the market, we will get you there. At TERRANA GROUP your success is our success.
We look forward to working with you.