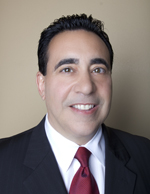 Michael A. Terrana Sr., President & CEO

Michael Terrana is a nationally recognized recruiter and consultant to the Financial Services industry and Wall Street brokerages. Michael entered the Financial Services industry in 1984 as a Financial Advisor with a major brokerage firm. In 1986 the opportunity presented itself to manage Financial Advisor recruiting for an international executive search firm. Based on Michael's success, he went on to become a Managing Director of a prominent national retained search firm where he headed up the brokerage recruiting division. In addition, Michael independently consulted for a Chicago based brokerage in recruiting and management and thereby attained a partnership interest.
Michael founded TERRANA GROUP in 1992, of which he is President & CEO. TERRANA GROUP is an impressive network of highly experienced executive consultants serving financial service firm's top talent throughout the U.S. with corporate headquarters in Chicago.
Since 1986, Michael has been recruiting and directing successful placements totaling over $350 million in Financial Advisor's annual gross production and 1300 plus career placements.
Michael graduated with honors in Finance from Northeastern Illinois University. Michael and his wife reside in Chicago and Michael has three children.  Michael enjoys traveling abroad, playing drums in a Chicago blues band, studying martial arts, and is a wine enthusiast and collector.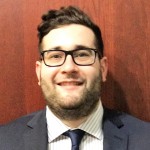 Ryan A. Terrana, Executive Vice President
Ryan Terrana joined the TERRANA GROUP in summer 2016. Ryan's passion for building relationships and addressing the direct needs of his candidates makes him an outstanding talent matchmaker for Financial Advisors and Financial Services firms. Ryan is a highly adaptive recruiter who specializes in building strong and long-lasting relationships with both candidates and clients. Ryan is a market expert who has strong skills in both technology and sales. Ryan has several years of data entry, operations and client engagement experience.
In his spare time, Ryan is also passionate about music; he is a skilled drummer and a rising star in the audio engineering industry.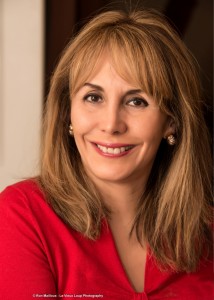 Monica Terrana, Marketing & Finance Director
Monica brings to TERRANA GROUP a complete customer service background with "old school" dedication and a contemporary strategic vision. Monica has both, enriched and supported the company's leadership and influence in the financial services industry from a marketing and image standpoint as well as financial steadfastness. Further, her idea generation and problem solving attitude has proved beneficial leading many projects such as on-line marketing, social media communications, meeting planning, travel consulting, fiscal responsibility and QuickBooks adhesion.
Prior to joining TG, Monica worked in the Hospitality Industry for over 20 years. Monica's passion for travel and her personal touch to customers facilitated her to visit, work and live in different countries around the world. Monica settled in Chicago in 2007, soon after joined TG where her skills and abilities are much utilized.
In her spare time, Monica enjoys traveling, volunteering as an interpreter and spending time with family and friends.
Robin J. Wallace, Senior Executive Consultant, Team Leader
Robin Wallace joined the TERRANA GROUP in Summer 2017.
Samantha Sferas, Executive Consultant
Samantha Sferas joined the TERRANA GROUP in Spring 2018.
As a recognized national search consultant and top recruiter, Samantha brings more than 15 years of success in full cycle recruitment. She began recruiting within the engineer community where her clients ranged from early stage startups to mature industry leaders. Experience has served her well with a keen eye for talent, successfully identifying and placing top talent in difficult to fill positions. Candidates find her genuine and a true resource in their search for career growth as she is willing to go the extra mile to ensure candidates are matched with the best company for their skill and experience. Samantha's positive attitude, and tremendous focus on listening allows her to identify solutions which best fit the needs and wants of all candidates and has led Samantha through a seamless transition into financial services recruiting. Samantha most certainly serves the clients and candidates of Terrana Group extremely well. Contact Samantha at ssferas@terranagroup.​
John C. Harman, Executive Consultant
John Harman joined the TERRANA GROUP in Fall 2018.
Michael Anthony Terrana Jr., Senior Executive Consultant
Anthony Terrana joined the TERRANA GROUP in Summer 2008.
Josephine Clapham, Executive Consultant
Josephine Clapham joined the TERRANA GROUP in Winter 2013. Josephine brings an elite education background, vast experiences and a solid work ethic to our firm. Josephine has the belief that nothing is impossible if you set your mind to it and do your best.
Josephine was born in Wales, United Kingdom Josephine was raised in a family where education, ethics, and a good spiritual mind were of vast importance to succeed in life. Josephine attended an all girls preparatory school, moved onto college then earned Masters Degrees in Psychology as well as English Law at Cambridge University in England. Josephine raced horses and competed in tennis tournaments to pay for her education and graduated with Honors.
Josephine's career began working for the British Government as a Barrister dealing with tax evasion and in an 8 year period was recognized several times in the House of Commons, London. After moving to the United States, Josephine worked within the banking world for about 10 years gaining a vast amount of financial knowledge and at the same time had the opportunity to learn about the American laws and its regulations.
Josephine is a member of Mensa, the TaeKwonDo Association of Great Britain and Relay For Life Cancer Care of The Carolinas. She believes that it is not only important to give back to your community but to share your wealth of knowledge and kindness so others can prosper. Alongside of Josephine's dedication to her career is her deep love for her family.