TERRANA GROUP is the premier recruiting and consulting company for Advisors and Financial Services firms. We are proud to report that for over two decades since 1992, TERRANA GROUP has been involved in over 1,300 professional placements for Financial Advisors with client assets transferring to the hiring firm exceeding $35 billion dollars. When in need of an expert headhunter, Chicago businesses have been calling on TERRANA GROUP for about two and a half decades. We're proud to be premier Financial Services Recruiters and have always been considered an asset to our clients because of our strong negotiation skills and acute attention to detail. We're strategic and straightforward recruiting financial advisors, and provide quality consulting for investment security professionals and financial services firms. Not all financial advisor recruiting firms will treat their clients and candidates with the same respect and precision as our team.
TG Mission
A Commitment to Excellence

Our financial advisor headhunters are focused on effectively matching the best candidates with specific skills sets to fill the needs of our client companies. Chicago financial advisors can be an ideal fit for our clients depending on their professional experience, as well as their ability to fill leaderships roles. Our financial services recruiters will get to know our candidates beyond their resume to ensure that the match makes sense and everyone involved sees value and positive growth.

Complete Communication Throughout Representation
It's vital for success that each step of Financial Services Recruiting is handled with complete communication. We pre-screen each candidate and keep everyone informed throughout the financial advisor recruiting process to ensure smooth and successful representation. We understand the financial services marketplace, and apply that knowledge in each and every step we take. read  more
TG Services
An In-Depth Understanding of Stock Broker Jobs

We specialize in stock broker jobs and keep our methods straightforward and simple. Our mission is to ensure a win-win situation for clients and candidates, as well as build and maintain positive relationships. As Chicago stockbroker recruiters we're dedicated to results and work hard to ensure that each step we take is productive and strategically planned. We take the time to listen and speak with each candidate and learn about them personally and professionally to ensure we highlight and bring the best opportunities to them.

Financial Advisor Jobs and Guidance
We know how important communication and negotiation skills are for a successful head hunter. Chicago candidates and clients have been impressed by our abilities to productively get them better financial advisor jobs. Because our financial advisor recruiters are skilled at building solid relationships with industry leaders, you'll have more opportunities to work for firms that you've always dreamed of, and our clients will get someone that is committed to their success as well. Don't hesitate to call an expert financial advisor recruiter to make the difference in your career and company. read more
A Note From The President and CEO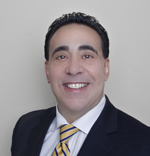 My name is Michael Terrana, President & CEO of TERRANA GROUP headquartered in Chicago, Illinois. I started my business over 20 years ago having one main goal in mind: As a former Financial Advisor, I wanted to share my passion, knowledge, and experience with other Advisors and open them up to valuable insights about the financial services marketplace. Beyond the dynamic firms and their characteristics, as well as the transition compensation available, I want to help guide your career toward the greatest benefit for your clients and you… read more.