TERRANA GROUP is the premier recruiting and consulting company for Advisors and Financial Services firms. We are proud to report that for over two decades since 1992, TERRANA GROUP has been involved in over 1,300 professional placements for Financial Advisors with client assets transferring to the hiring firm exceeding $35 billion dollars.
TG Mission

It is our mission to put the Advisor in a position to maximize their potential, and thrive in an atmosphere that suits their individual needs and preferences. Additionally we focus on delivering the finest candidates that fit the client firm's personality, reputation, and that company's best interest… read  more
TG Services

At TERRANA GROUP we are experts in recruiting and consulting for investment securities professionals. We have direct access to key decision makers at all of the most acclaimed financial firms. We provide the over-all know how of interpreting the financial services marketplace… read more
A Note From The President and CEO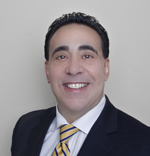 My name is Michael Terrana, President & CEO of TERRANA GROUP headquartered in Chicago, Illinois. I started my business over 20 years ago having one main goal in mind: As a former Financial Advisor, I wanted to share my passion, knowledge, and experience with other Advisors and open them up to valuable insights about the financial services marketplace. Beyond the dynamic firms and their characteristics, as well as the transition compensation available, I want to help guide your career toward the greatest benefit for your clients and you… read more.